Whether you've just closed on one of the homes for sale in Brookhaven or have been living in your home for several years, you might want to test your green thumb by planting a garden or decorating your residence with houseplants.

You can certainly do both if you have the time and the inclination. If you don't have the time for both, consider taking advantage of Atlanta's hot spring & summer months by beginning with a garden and then focus on houseplants later in the year.

It's a well-known fact in the real estate community that a nicely maintained front yard enhances your house's curb appeal and thus has a positive effect on your home's value. The same holds true for a thriving garden, which can be a gorgeous complement to your backyard.

One of the big reasons people are snapping up homes for sale in Brookhaven is for the spacious yards. Nobody liked being cooped up during the pandemic, and having a yard gives them myriad options for spending time outdoors, including gardening.

Not only are gardens an aesthetically pleasing addition to your property, spending time establishing them is good for your physical and mental well-being, and it usually puts you in a relaxed, happy mood.

Depending on your lot size, you'll probably have to decide between a flower garden and a vegetable garden. Either way, whatever you grow in your garden can end up on the kitchen table, whether it's a bunch of beautiful flowers displayed in a vase or tasty, healthy vegetables that you serve with dinner.

Here is a look at both options for a garden.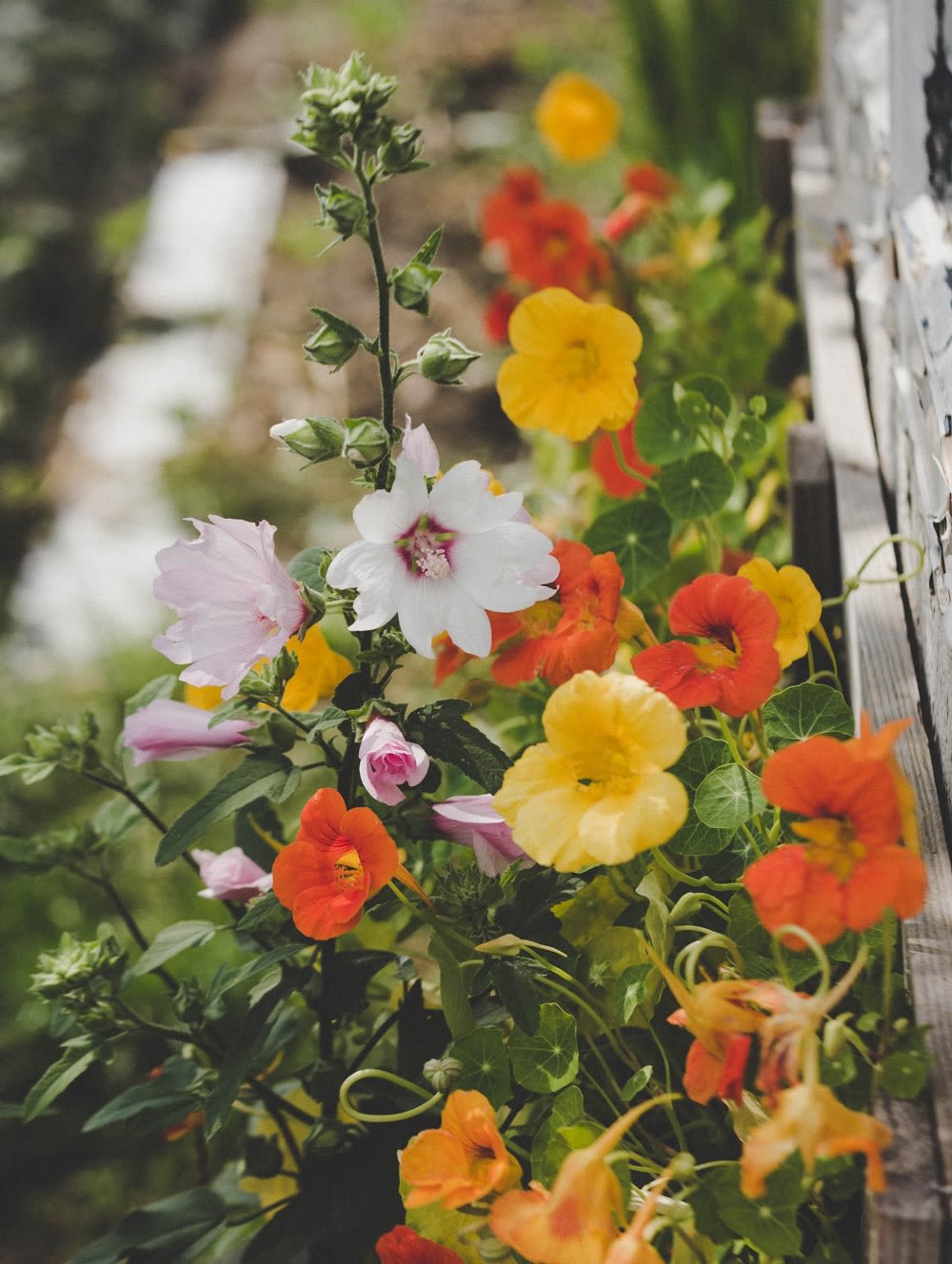 Flower garden
Planting a flower garden at your Brookhaven real estate will add to your home's value. Rather than planting a large flowerbed that could be difficult to maintain, start with a medium-sized flower garden that will be easier to take care of and nurture.

If you're already an experienced gardener, you probably have some favorite kinds of flowers in mind that will flourish in the hot, humid Georgia summers. If not, do some research and then head down to your local nursery to check out plants. Ask the staff for their recommendations on what you should grow in your garden.

It is easy to get overwhelmed by the vast array of flowers available. The best way to get started is to choose your favorite flowers, or even a theme or color scheme, and sketch a layout. You'll need to prepare a flowerbed or build or buy planters and boxes. The design of your garden will be influenced by the layout of your backyard. Once you're ready to go, decide whether to buy plants at the nursery, start them by planting seeds, or both.

According to the University of Georgia Extension (UGA Extension), plants are categorized by their growth cycles. Annuals complete their full life cycle in a single growing season, but biennials usually don't bloom until the second season and then form seeds and wilt. Perennials return year after year with varying bloom times.

If you want an immediate splash of color in your garden, some choices for annuals are bachelor's button or cornflower, pansies or violas, impatiens and sunpatiens, petunias, and whopper begonias.

Among the popular perennials are cardinal flowers, fleabanes, daffodils, dahlias, and elephant ears.

Or you could select a unique look for your garden and go with native plants, such as sunflowers or black-eyed Susans, purple coneflowers, or Shasta daisies.

These are only a few examples of what can be grown at Brookhaven homes. There are many, many more kinds of plants you can choose from. Make sure your choices of plants can thrive in the Georgia climate and that you properly cultivate them.

Finally, real estate experts say a garden shed adds value to your home. Having an established garden and shed will be attractive to buyers, who could then continue what you have started. If you don't want to take your gardening and lawn equipment with you when you sell, negotiate to leave them with the buyers.
Vegetable gardens
Vegetable gardens also add value to houses for sale in Brookhaven because they are functional and good for the environment. However, they aren't considered quite as aesthetically pleasing to the eye as flower gardens, so it'll take some work to keep them well-groomed and pretty.

Because a bare garden plot in the off-season can be unappealing, you could build raised garden beds, which are much more attractive and functional.

The climate in Atlanta is suitable for growing numerous kinds of fruits and vegetables. However, you need to plan your planting schedule by the time of the year so that your garden truly thrives.

Naturally, you'll pick the vegetables and fruits you like to eat and skip the ones you don't. That alone will make it easy to plan your vegetable garden.

The UGA Extension has an extensive month-by-month vegetable garden calendar that is beneficial to novice gardeners as well as experienced gardeners.

For instance, the UGA Extension says that in August, you can stagger the planting of snap beans and Irish potatoes, followed by cucumbers and squash, and then broccoli, cabbage, cauliflower, collards, kale, and onions.
Houseplants
If gardening isn't your thing, or you simply don't have time for it, think about buying plants that will look nice in Brookhaven homes. Houseplants are decorative, as well as beneficial for indoor air quality and perking up your mood.

Before you purchase houseplants, find a suitable place where they will get plenty of light and have room to grow. Purchase containers that won't leak onto your hardwood floors or any piece of furniture they might be displayed on. Learn how to take care of them, and don't forget to water them!

As with flower and vegetable gardens, pick houseplants that are pleasing to you, whether they're crotons, moth orchids, anthuriums, peace lilies, or even succulents.

Regardless of what you choose to grow, you will no doubt enjoy the hours spent in your garden or tending to houseplants.
For the best results in buying or selling Brookhaven real estate, contact Erin Yabroudy for assistance.