Whether you're looking for carefully crafted cocktails or hard liquor to create your own beverages, this list has everything you desire in ways of beverages. Choose one of these great establishments for your next cocktail party or date night.
Eateries with Spirits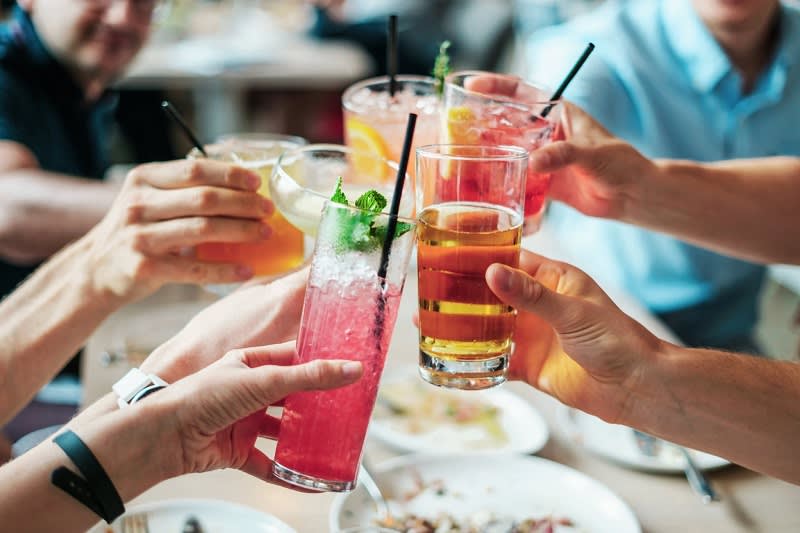 The Family Dog
Serving up beers, ciders, cocktails, and wine, The Family Dog in Morningside is a great spot to get drinks. All of their cocktails are created with housemade elements, keeping drinks fresh and flavorful. Their house margarita is made with El Jimador Blanco tequila, lime juice, Cointreau, and agave nectar for a classic and fun option. For a cocktail with a kick, try their Cool Heat, compete with house-infused jalapeno El Jimador tequila, grapefruit juice, lime juice, and agave nectar.

Their brews include Allagash White, Dos Equis, Sol, Stella, Miller Lite, and more. Seltzers are available for a lighter option and include High Noon and White Claws in several flavors. Their wine list includes various whites, reds, and sparkling options for wine lovers. Casual and to-the-point, The Family Dog is an excellent choice for your next night out.
The Lawrence
The Lawrence offers an extensive drink list. With over 30 wines, 11 beers, and 15 cocktails, you'll have a hard time choosing which beverage to enjoy first. Their libations have specialty elements making for a unique and tasty experience. Cocktails can be ordered as single drinks, doubles, or in batches of eight, which come complete with instructions. The Lady Lawrence beverage is served with lavender and mint vodka, cassis liqueur, ginger, lime, and soda, for a refreshing treat with a hint of spice. Enjoy a warming Honey Cardamom Paloma, served with silver tequila, honey, grapefruit, lime, cardamom, and soda. French-inspired, the Coup De Foudre is prepared with pear and chai-infused Rittenhouse whiskey, dry Curacao liqueur, Angostura bitters, and raw sugar.

Their wine list is extensive and features red and white international options from France, Spain, Argentina, Italy, and more. Whether you're hoping to enjoy Moscow mules, old-fashioneds, honey cardamom palomas, or lavender mint mules, be sure to make The Lawrence one of your next choices for an evening on the town.
Las Margaritas
Las Margaritas is a fabulous Mexican restaurant with cocktails to match. "Papi's Select" drink specials include red/white sangria and Cuban mojitos served for one or several people. The Cuban bitch mojito has added coconut rum and orange elements for a different take on the classic. Bloody Marias come by the glass or pitcher, and 48oz run tropicals with Hypnotic on Rita are available for the adventurous looking for a fun and boozy option. Skinny margaritas are perfect for people watching their figures.

You can also order glasses or bottles of sauvignon blanc, pinot grigio, chardonnay, merlot, cabernet, or pinot noir for the wine drinkers. You can purchase bottles of Don Julio, Hennessy, Champagne, and more, or settle for some shots of Reposado or Anejo. There are plenty of tequilas, cocktails, and margaritas to try at this local Latin treasure.
Wine Lovers Welcome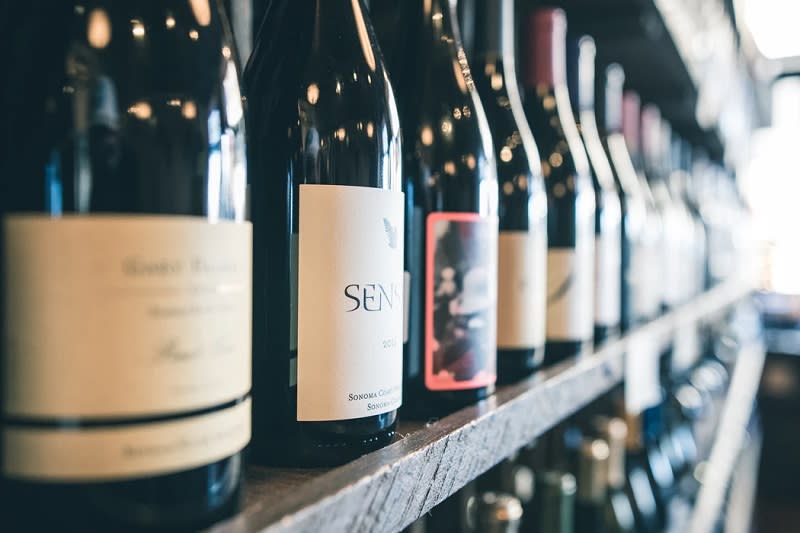 Perrine's Wine Shop
Perrine's Wine Shop features wine from all over the globe or varying options. Perrine herself was born and raised in Burgundy, France, and it is clear from her shop that she loves vino as she attended sommelier school in Dijon to learn all about it. Any wino will love the extensive wine list featured. Perrine's features an old world wine list, new world wines, and a wine club enabling customers to experience seasonal wines hand-chosen by Perrine.

Old World wines are exclusively European and include bottles from France, Germany, Spain, and other countries. New world wines hail from the US, Argentina, and Mexico, among others. The website has an elaborate description of each bottle, a fitting detail for this sommelier-curated majestic boutique. Impress your wino friends, or luxuriate in a bottle of Bordeaux from this lovely wine shop.
Murphy's Wine Shop
Murphy's Wine Shop also has an extensive array of wines, from great values to rare bottles. They carry a selection that you'd be hard-pressed to find in local grocery stores, and their goal is to offer wine lovers sumptuous and approachable wines at competitive prices. Wines range in price from under twenty bucks to over two hundred, serving up beverages pleasing any new wine drinker or wine enthusiast's palate. With Tuesday Night Tastings, Murphy's Wine Shop is perfect for an evening out.

Whether you prefer malbec or merlot, you'll find something you love with their collection of over 150 red wines. Sauvignon blanc, chardonnay, and champagne flow throughout their sparkling and white wine options. With over 200 different bottles to choose from, Murphy's is a superb choice for your next toast.
3 Parks Wine Shop
Stop into 3 Parks Wine Shop soon. They have a wide selection of domestic and international options to choose from. Whether you're in the market for cabernet, malbec, pinot noir, or zinfandel, they got you covered. If you prefer white, they carry sauvignon blanc, ciders, effervescent, rieslings, and more. With weekly wine tastings, 3 Parks Wine Shop is the perfect destination for any sommelier-in-training.

You can join their Monthly Wine Club and receive a themed or random selection of four or six bottles, a pleasant surprise received by mail. Choose a mixture of red and whites or opt for red wines only. The Rose Wine Club offers six bottles from May through July, showcasing different styles from varying regions. Suppose you're a conscious wine drinker who prefers to stick to natural wines. In that case, their Vero Natural Wine Club will be your best bet, featuring only organic wines that are biodynamically and sustainably farmed. You can share the joy with loved ones with 3-month, 6-month, or 1-year subscriptions, for an extraordinary gift!
Liquor and Libations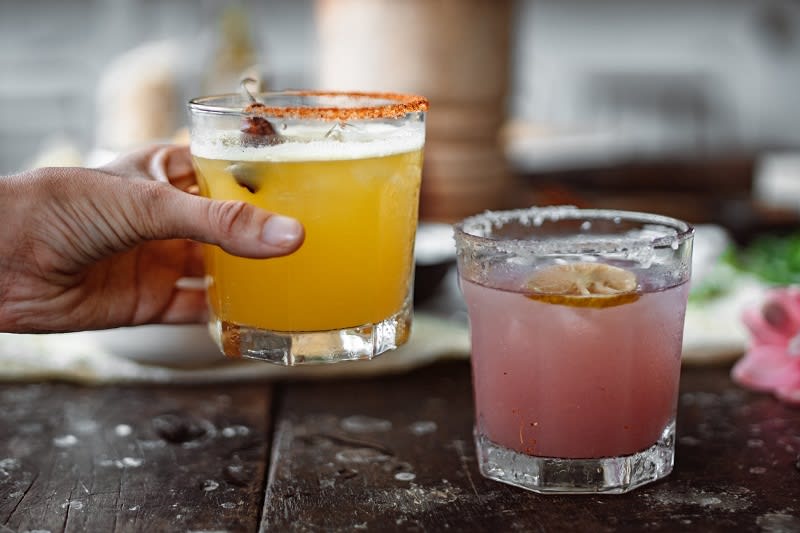 Green's Beverages
Green's Beverages offers beer, wine, and spirits, and this outpost is a one-stop-shop for all your alcohol needs. A 12-pack of White Claws is an excellent choice for sparkling spirit drinkers and only costs $14. Other 12-packs include Blue Moons, Coors Light, Heineken, and a lengthy list of others. They have ales, IPAs, lagers, ciders, fruit beer, sours, and more. You name it — they've got it.
The liquor list is just as lengthy and includes Jim Beam bourbon, Bacardi rum, Patron tequila, and more. They carry an abundant amount of red, white, and sparkling wines from various states and countries. Find everything you need for a boozy night as provided by Green's Beverages.
Tower Beer, Wine & Spirits
Tower Beer, Wine & Spirits has an array of liquor, beer, and wine options. For brew lovers, snag a variety pack to taste beers and seltzers with different flavor profiles. You can even opt to try beer from around the world. If you prefer to keep it consistent, you can buy various beer styles, from ales to lagers and IPAs to Imperial Stout — their selection is impressive. The wine selection is just as massive and varying in style. Chardonnays, pinot noirs, red blends, Shiraz, sparkling, and more, the wine options will not disappoint. Hard alcohol lovers need not worry as the selection is vast and includes Mezcal, gin, and even moonshine! Snag some margaritas, gin & tonics, Bacardi Bahama mamas, and more if you're ready to toast to a great night. Make Tower your next all-encompassing spirit choice to ensure everyone at the party has their needs met.
Hop City
Hop City's Krog Street location delivers fantastic brews and wine to your door. They have what seems to be a neverending selection of beers, including lagers, wheat & shandies, sours, variety packs, IPAs, and more. Craft beers, domestic, imports, they have it all. Some craft beers sold here include Bell's Two Hearted Ale, Dogfish Head Seaquench Ale, Almanac Farmer's Blueberry; the list goes on. Wines range from sake to champagne, dessert to blush, and the store is certainly not lacking in this department. Drinks are astonishingly affordable, with the most expensive bottle of wine coming in at only $53. This liquor store is ideal for ordering in a nice bottle or pack of beers to relax after a long day.

There truly is a beverage option for every discerning palate on this list, and you'll have a blast choosing the right spot for your next night out in Atlanta!

When you are ready to experience all the magic and brilliance that Atlanta has to offer, give Atlanta realtor Erin Yabroudy a call. Yabroudy and her esteemed team of real estate agents will find brilliant homes for sale in any of the fabulous Atlanta neighborhoods they serve.