Putting your home on the market can be a daunting task. There are lots of things to think about, from renovations to financial considerations, so it can be easy to inadvertently overlook your ROI (Return on Investment). But you'll want to consider this factor to ensure that your home is selling for the ideal price, yielding the most money back on your investment!

Fortunately, there are a number of things you can do to get your home in tiptop shape to enhance your ROI. Many of these include minor renovations and updates that won't break the bank but will make your home look fantastic and attractive to potential buyers! Read on to learn more about the best ways to maximize your home's ROI.
1. Boost your curb appeal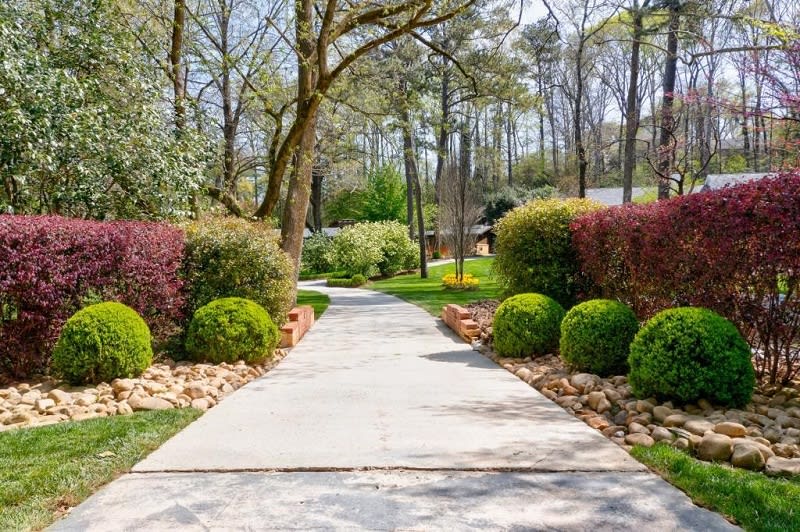 You might be tempted to concentrate more on your home's interior as you prep it for open houses or showings. After all, these are the spaces where people will be living, so everything must be clean, neat, and organized. But your home's exterior will actually create a first impression on prospective buyers, whether that's for better or for worse. Ideally, your home should have some serious curb appeal to make buyers sit up and take notice!

Because your outdoor space is so important in creating a positive initial impression, everything should look as pretty as possible. This means the lawn should be neatly mowed, landscaping or garden maintenance should be regularly performed, and there should be no clutter or junk lying around. Attractive patio furniture is fine, but it must be clean, and it should not obstruct movement or get in the way of the front door. Your potential buyers may wish to imagine themselves relaxing on the front porch with neighbors and friends, so adding some tasteful furniture can't hurt!

Maintain your home's exterior by sweeping up dirt, dust, and cobwebs, raking fallen leaves, and weeding the front walkway. Any clutter that accumulates on your front porch, like rainboots, bicycles, pet supplies, or kids' toys, should be removed. An immaculate and tidy entryway will impress buyers; if it's dirty or messy, they may wonder what other aspects of the home have been neglected.
2. Perform basic renovations — but don't take it to the extreme
Unless something in your home is severely broken or damaged, you don't have to do any major repairs before putting the home up for sale if you prefer not to. However, there are plenty of small, relatively inexpensive renovations you can do that will make your home look and feel updated!

You don't have to get hung up on tiny details like new lightswitch covers, repainting trim, or changing the doorknobs. These minor improvements may be best left to the eventual buyer. Odds are, they are not going to make a difference as buyers will not decline to make an offer just because they don't like the style of doorknobs in the bathroom. Typical homebuyers expect that they will be doing some level of repairs or work on the house they purchase, whether it's as simple as swapping wallpaper for paint or as labor-intensive as doing a full kitchen remodel. Everyone's tastes are different, and there's no need to make cosmetic changes based on what you would want when someone else will be living there anyway.

In addition, you may find yourself on a tight schedule as you prepare to sell your home, so try not to get too involved with repairs and cosmetic upgrades. Instead, concentrate your efforts on things that really need to be fixed: Are any lightbulbs burned out, or is the house's siding dirty or grimy? Direct your attention to things that definitely should be fixed and work with a trusted real estate agent to determine what's most critical here. This might help you catch any signs of wear-and-tear that would deter a potential buyer.
3. Focus on the kitchen and bathroom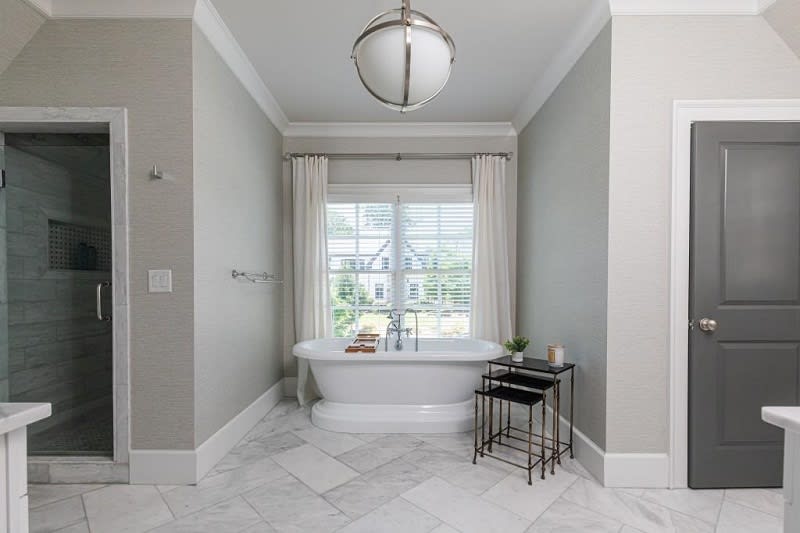 Studies have shown that when prospective buyers tour a house, they will be primarily concerned about two rooms: the kitchen and the bathrooms, particularly the master bath. Unlike a living room or bedroom that will be filled with the new owner's favorite furniture and personal touches, kitchens and bathrooms serve distinct purposes that must fit a particular family's requirements. Maybe a potential buyer does a lot of cooking and considers double ovens and a center island absolute necessities, or maybe they have a big family and want each member to have their own bathroom to prevent squabbles over the shower. There's no way to know ahead of time what buyers are searching for, so all you can do is to get these spaces looking as fabulous as possible!

If staging is in your budget, direct your primary efforts to the kitchen. Bar none, it's the most important room to be staged in your home. Extraneous appliances, such as blenders, coffee makers, and toasters, should be cleared away, allowing buyers to view the counter space, which should be pristine. Keep everything sunny by pulling back the curtains to let in natural light, and switch on all overhead lighting for good measure. While all counters and tabletops should be free of clutter, you can certainly add a pleasant vase of flowers on one of these surfaces to add a pop of color and some fragrance. If you're worried about smells, make sure to take out your garbage well in advance of any showings or open houses, and consider adding a scented plug-in or grinding half a lemon in the garbage disposal. A fresh-smelling kitchen is sure to attract buyers!

When it comes to the bathrooms, cleaning is key! Deep clean as much as possible — yes, even behind the toilet — and scrub sinks, showers, and tubs until they sparkle. If you're worried about your ability to get everything squeaky-clean, hire a cleaning service to tackle this chore for you. Again, remove all personal items from each bathroom, including toothbrushes, shampoos, razors, and makeup. The master bathroom is one room you might consider in your budget for small renovations. For example, use blank wall space to install simple shelves for storage and decor, swap out the shower curtain and liner for something brand-new and aesthetically pleasing, or add little touches like framed artwork to brighten up the room.
4. Lighten up the space
Nobody likes living in a dark, gloomy home! When prospective buyers come to visit your house, they'll be hoping to see a welcoming and well-lit space where they can feel comfortable. It's vital that your home appear as bright as possible as you prepare it for sale, especially if the space will be vacant by the time of the showing. Without furniture or staging, it can be challenging for buyers to imagine how they would use the space. Lighten up the space by opening the curtains and letting the natural light flood in. This will help buyers picture where they would arrange their living room furniture or which spaces would be optimal for social gatherings.

Some rooms just may not receive as much natural light, and that's okay. In these spaces, keep all the lights turned on and think about painting the walls a neutral shade, like off-white, gray, or tan. The eventual buyer can easily modify this if they prefer another color or even wallpaper, but for the purposes of the showing, this will help the space appear as bright as can be. This also creates a blank canvas that can help buyers envision how they would decorate and utilize the space.

It's important to switch on all lighting in the bathrooms, especially if there are no windows since this will likely be the place where the new owners will get ready for the day. No one likes applying makeup or doing their hair in a dark space where they can't accurately see their reflection. Lighting can also be a safety issue. You don't want people wandering around the house fumbling for a light switch in an unfamiliar space, so make things easier for them by having all lights on ahead of time.

If you're getting ready to sell or buy in Atlanta, contact Erin Yabroudy & Associates for more information! Erin and her experienced, knowledgeable team of real estate agents will be happy to help you navigate the world of Atlanta real estate and find the perfect luxury home to suit your needs.